Welcome
---
Greetings to you from all of us at the Wisconsin United Methodist Foundation. We invite you to explore and learn more about the many services which we offer to Wisconsin United Methodist Churches, ministries, boards and agencies, and individual United Methodists.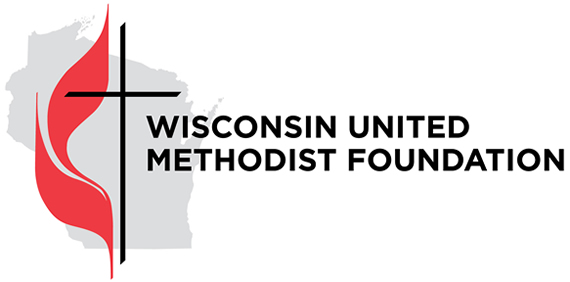 We listen carefully to what you tell us. Therefore the list of services is constantly being expanded, revised, and enhanced. Our constant goal is to "MEET YOUR NEEDS" in a timely manner.
Try each of the links on this home page to get more details on our services and resources. In many cases you will find Stewardship materials, application forms, current loan interest rates and newsletter articles which can be downloaded and printed out in your home or office. If you don't find what you are looking for, please call our toll-free number (1-888-903-9863) or e-mail us at wumf@wumf.org and we'll try to get the information you need.
Finally, we want to invite you to visit our offices to meet our staff and explore resources first hand. We have established a Stewardship Showroom where you can examine and review current books, brochures and other materials on stewardship and planned giving. We have sample Stewardship Campaign kits on many current commercially available fall stewardship programs. This allows you a chance to "see before you buy" and select a program that best fits your church's needs. Please call ahead if you are coming to be sure we are here when you come. This room is open to all clergy and laity of our churches.
And please let us know if there is something you need and can't find. Perhaps we can add your request to our list of available services or resources. After all, we are here to serve you.
The Foundation's Mission
---
The mission of the Wisconsin United Methodist Foundation is to assist the ministries of United Methodists in Wisconsin through lifelong financial stewardship.
The primary work of the Foundation focuses on stewardship of church resources: